Financial Empowerment Education
Financial Empowerment Education is available for survivors and community members through a trained Financial Coach and CARDV staff member. Services include personalized credit and debt assistance, budgeting and spending plan support, financial safety planning, building up your savings and emergency fund, and even participation in a Matched-Savings program. Training available in English and Spanish.
Financial Abuse is abuse.
CARDV is here to help you move toward stronger independence.
For questions or participation inquiries, please call CARDV's 24-hr Crisis & Support Line at (541) 754-0110 and ask about our Financial Empowerment Program.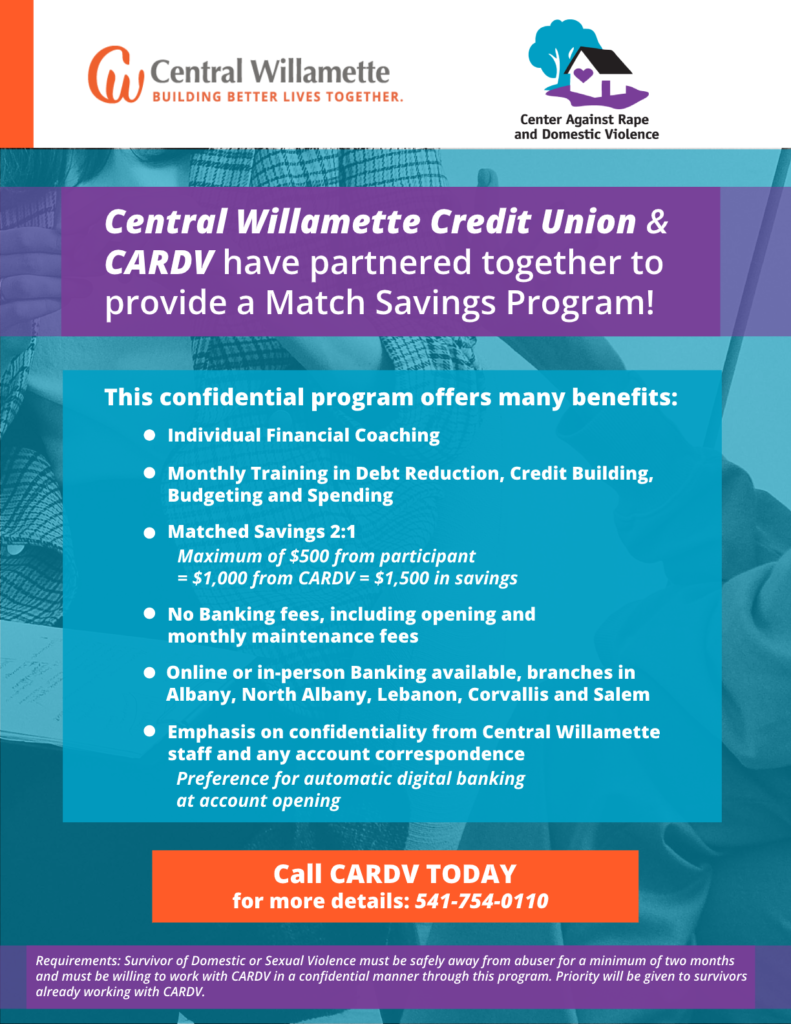 RESOURCES
Allstate Foundation – Moving Ahead
National Network to End Domestic Violence (NNEDV) – Independence Project
CASA of Oregon – Individual Development Accounts
DevNW – Individual Development Accounts
Rebuilding Your Finances After Financial Abuse