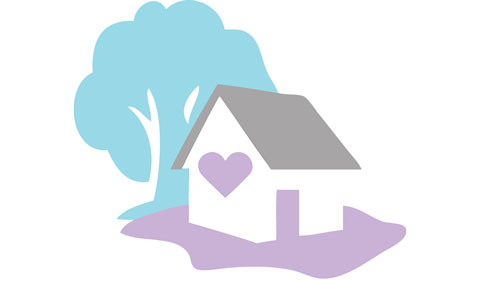 Sexual Assault
Sexual assault is any nonconsensual sexual act; if "no" is not an option, it is sexual assault. Sexual assault can happen to anyone, regardless of age, race, social status, education level, gender or sexual identity, and can take the form of unwanted verbal, visual, or physical contact. Unsolicited sexual comments, being forced to touch another person in a sexual manner, being forced to watch or perform sexual acts, and rape are all examples of sexual assault. Sexual assault is never the survivor's fault.
Consent vs. Coercion
Consent is:
acceptance or agreement given with free will.
actively given, not assumed.
only possible when there is equal power between the parties.
never given in response to fear or social pressure.
something that cannot be granted if the survivor is under the influence of alcohol or other drugs, or incapacitated in some way.
Coercion is the use of force or intimidation to gain compliance. In every case of sexual assault, some form of coercion or force is used. This force ranges from emotional coercion to threats or physical force.
Emotional Coercion: This is verbal pressure used to get the victim to submit. The victim may eventually give in to get the perpetrator to leave them alone, or because they become convinced it's the socially appropriate action.
Implied Threats: These threats may not be verbalized, but they are well understood. The victim knows that if they don't comply, there is potential for additional violence.
Verbal Threats: Also known as blackmail, verbal threats force another person to comply by causing fear or anxiety that will control the victim's behavior.
Physical Force without a Weapon: While this is an easily recognized form of coercion, many times the victim may not suffer visible physical injuries during the assault.
Physical Force with a Weapon: The weapon may or may not be used, but its presence is threat enough.
If You Are a Survivor of Sexual Assault
It was NOT your fault. The perpetrator is solely responsible for their actions.
Place the blame where it belongs. Guilt or self-blame is a common response to sexual assault. You may worry that you could have done something to have prevented the assault. But choosing to make-out, stay out late, or wear certain clothes does not cause someone to sexually assault another person. Know that the assault was not within your control.
It's OK to be angry. You may feel a wide range of emotions, including anger, shame, dirtiness, shock, fear, guilt, helplessness, disbelief, exhaustion, and depression. These feelings are normal; give yourself time to process them.
Know the facts vs. the myths. There are many myths spread by our culture about sexual assault. The facts are: Most survivors know the perpetrator in some way. Most sexual assaults are not reported to law enforcement. Most importantly, nothing about the survivor's choices or actions caused the assault.
Seek support. You do not have to deal with this on your own. When you're ready to talk, contact an advocate, counselor, supportive family member or trusted friend. The CARDV crisis and support line is available 24 hours a day. CARDV also offers a support group, which many survivors find to be a beneficial part of their healing process.
It is possible to heal from sexual assault. It will take time and work, but healing is possible, and it's worth it. You have already survived the hardest part on your own; you don't have to do the rest alone.
Contact CARDV. CARDV offers 24/7 support via our crisis and support line at 541-754-0110. CARDV advocates are available to meet with you in-person for support or can accompany you to the hospital, to law enforcement if you decide to report, or can attend legal proceedings with you. CARDV also holds weekly support groups – call the crisis and support line for more information regarding time and location.
The Impact of Trauma
Sexual Violence can have psychological, emotional, and physical effects on a survivor. These effects aren't always easy to deal with, but with the right help and support they can be managed. Learning more can help you find the best way to begin the healing process.
Every Survivor has their own experience and is impacted by trauma in different ways. Some of these may include:
Depression
Anxiety
Flashbacks
Dissociation
Disrupted sleep patterns
Disordered Eating
Coping with drugs or alcohol
Self-harm
Isolation
Rage
Sadness
Numbness
Inability to focus
There are many different resources available for survivors, including speaking with an advocate. You never have to be alone. We are available to talk by phone, meet in person, safety plan, answer questions, discuss coping, connect to resources, and work with you on your journey to healing.
CARDV participates on multidisciplinary teams within our community to strengthen community partnerships and better serve survivors. The Benton County Sexual Assault Team has created a list of FAQs for information specific to sexual assault survivors in Benton County (see link for list).