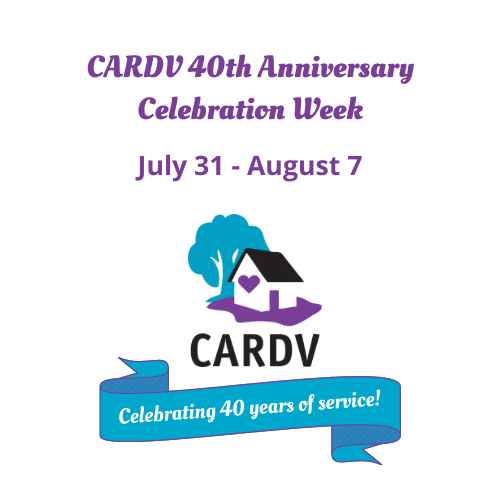 CARDV is celebrating 40 years of service this year! And we want YOU to celebrate with us by tuning in to our social media for a week of entertaining and informative content from July 31st to August 7th. Share in our history as you connect with powerful stories from our past and engage in our passion for a future without violence.
Don't miss out! Like us on Facebook and Instagram, share and comment on our posts and use hashtags #CARDV40TH and #CARDVAnniversary to spread the word and share in the festivities!
Special Guest Interviews
We asked some very important people from CARDV's history to share what makes CARDV special. A new interview will be uploaded each day, but if you missed any, you can watch all interviews on our YouTube Channel! Our Executive Director, Kate, explains why CARDV's mission to impact our community through prevention education and outreach is what keeps us as an organization moving "Onward":
View our week-long program schedule below: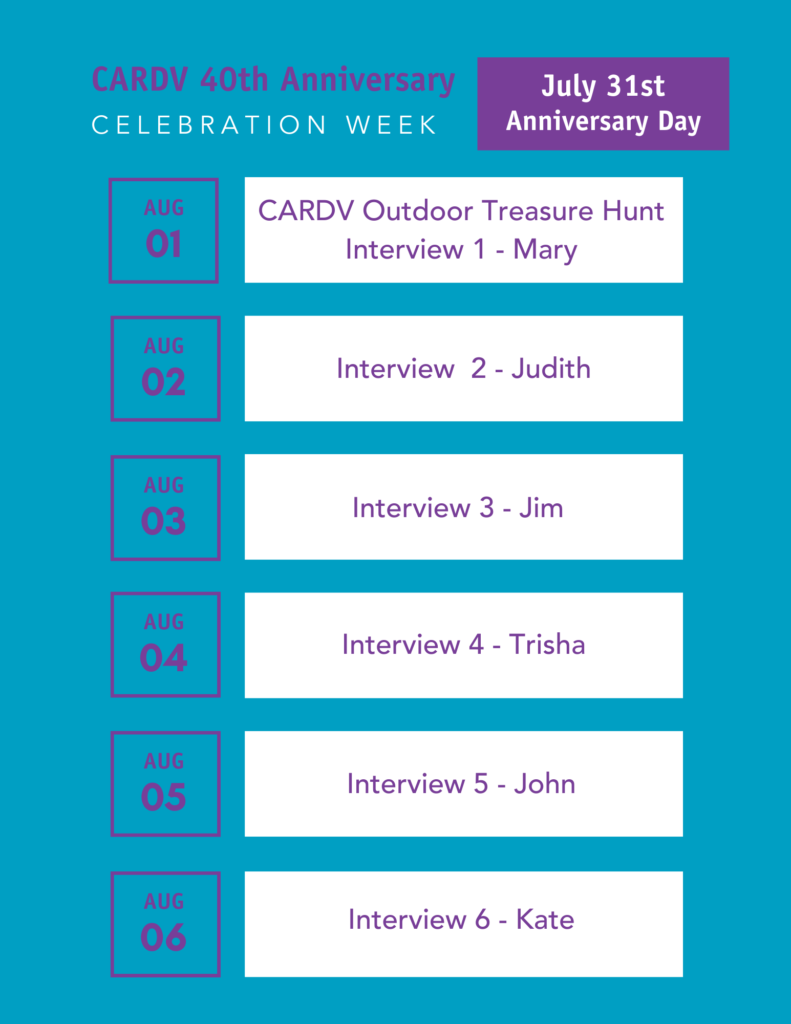 "ONWARD"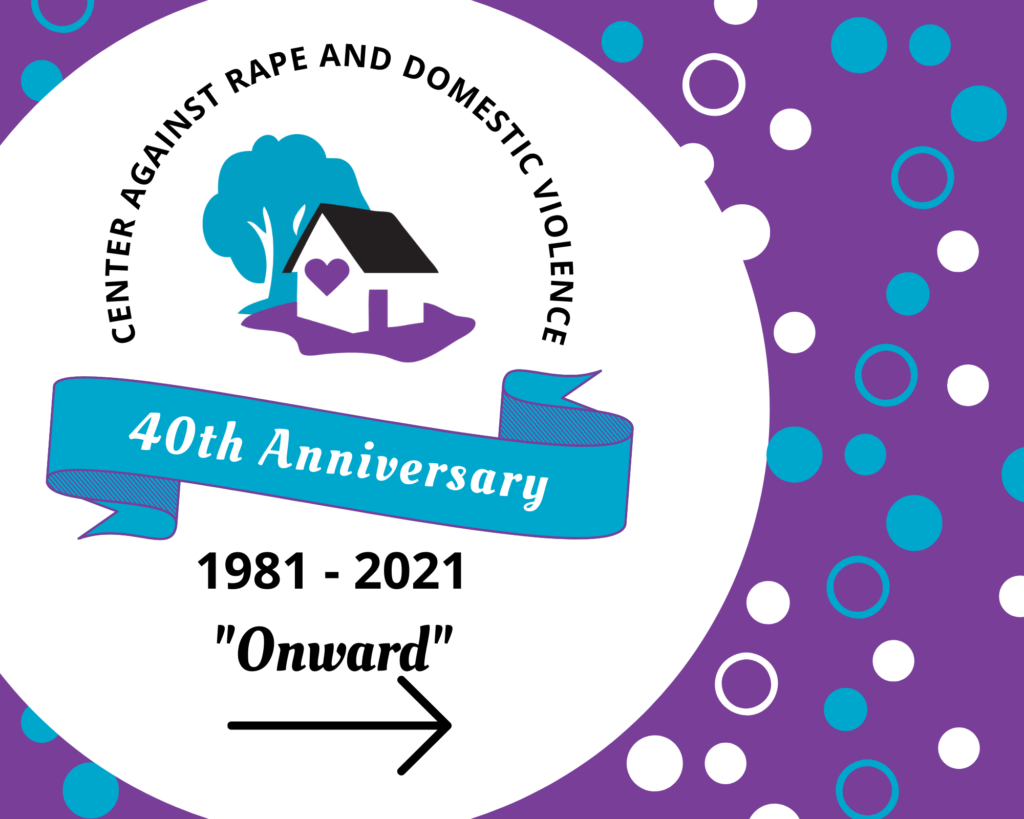 "Onward" has become our unofficial rallying cry for our team, lending to our strength and commitment to keep moving forward despite any challenge. As CARDV celebrates 40 years of service, we also look ahead to the future with an emphasis on education and inclusivity to be better advocates for our diverse survivor community.
Click here or the photo below to shop our online store presented by Xtreme Grafx.

Treasure Hunt (Outdoor Scavenger Hunt)
Join our free and family-friendly treasure hunt event on Sunday, August 1st from 4 PM to 8PM in front of the OSU Alumni Center! No registration required: just show up with your walking shoes and we'll provide the rest! Enjoy the treasure hunt at your leisure while collecting CARDV facts and clues across OSU's scenic campus. The activity takes approximately 1 hour to complete.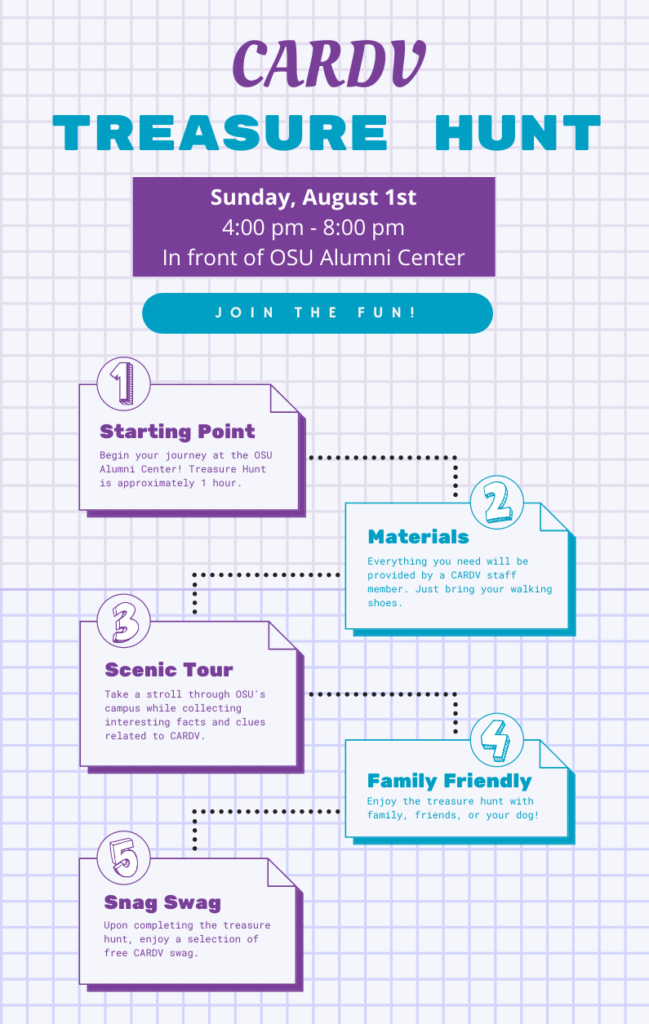 For questions about the Treasure Hunt, please contact Events Coordinator at janique.crenshaw@cardv.org.