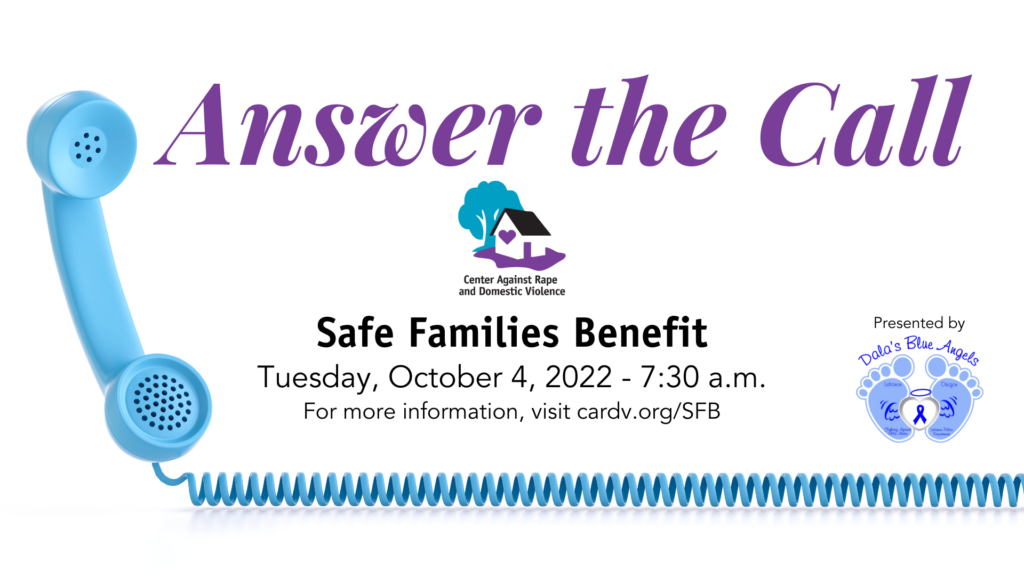 Join us for our virtual, 45-minute presentation – Tuesday, October 4th. Learn about CARDV's 2022-2023 strategies for in-person services in rural areas with mobile advocacy!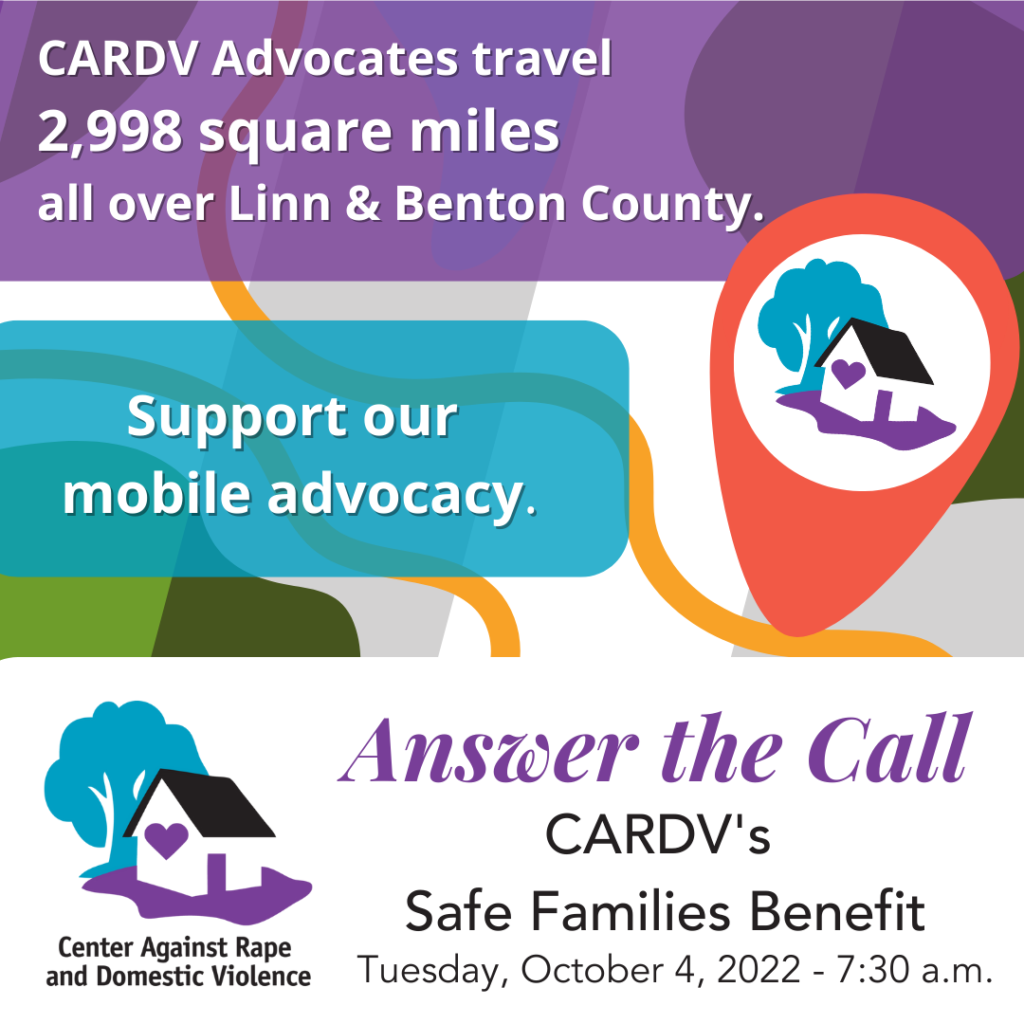 Program will include updates on:
Support Groups and Services
Financial Empowerment
Community Collaboration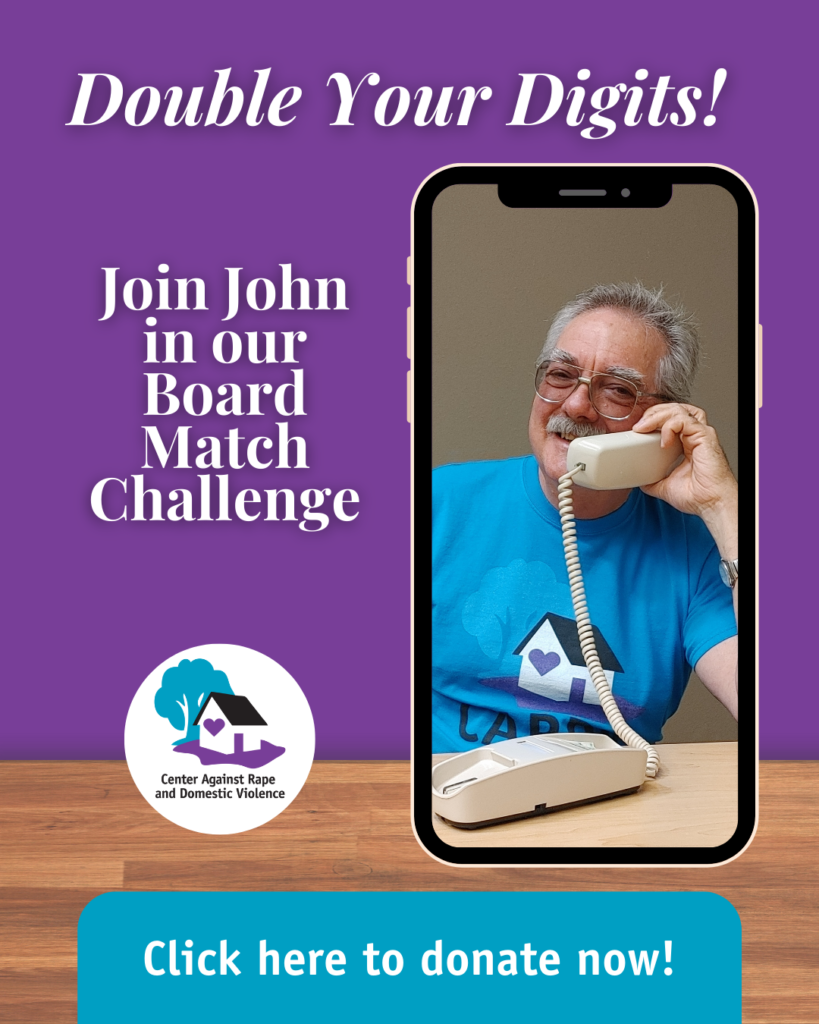 The CARDV Board answered our call and met the challenge to collectively raise $11,000!
Now, Board Chair John Marchel is challenging YOU – donate and double your digits to match up to $11,000 for survivors!

Make your sponsorship gift!
Click the "Become a Sponsor" button above or download and complete the sponsorship packet and email to iris.hodge@cardv.org. You can also mail your completed sponsorship packet to:
CARDV, PO Box 914, Corvallis, OR 97339.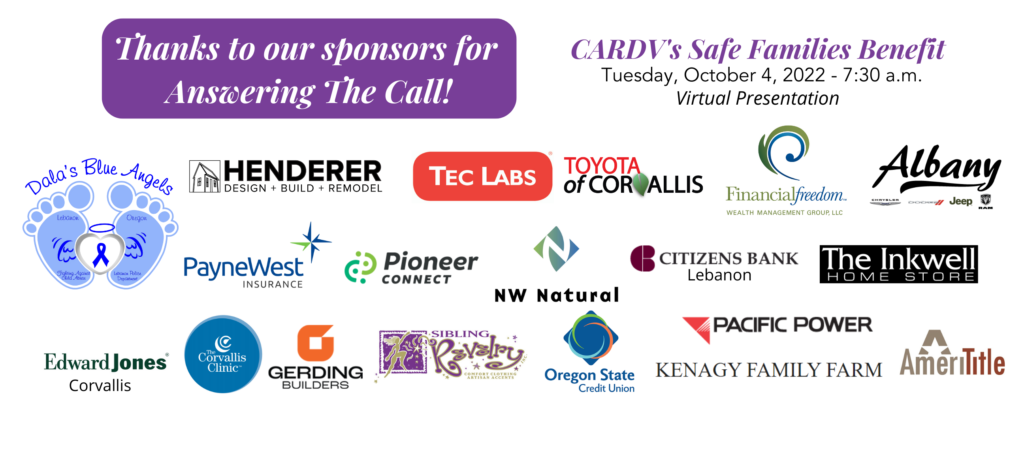 For more information about becoming a sponsor, reach out to Iris Hodge, Development Manager, at iris.hodge@cardv.org.