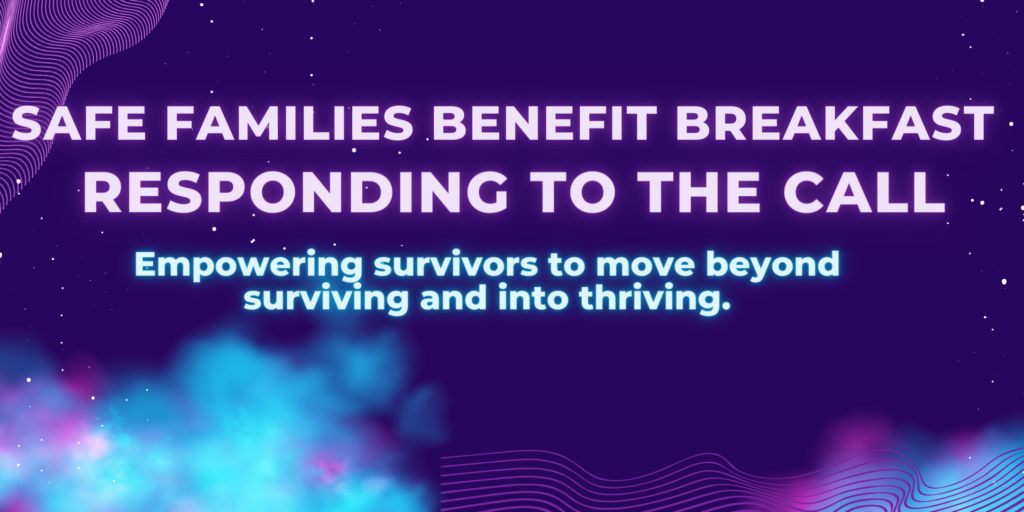 We cordially invite you to join us for CARDV's Safe Families Benefit Breakfast on Tuesday, February 20th, 2023, from 7:30 am to 8:30 am. The event will take place at CH2M HILL Alumni Center, located on Southwest 26th Street in Corvallis.
The annual fundraising breakfast encountered a change of plans and was postponed until February 2024. The decision to postpone was made after much careful deliberation and to accommodate an important leadership transition for CARDV as we welcomed Stephanie Miller to the Team on October 16th. Click here for postponement letter from SFB Chair Liz Tilson.
Please save the date to join us on Tuesday, February 20th, at 7:30 a.m. in the CH2M HILL Alumni Center ballroom to welcome Stephanie Miller CARDV's new Executive Director. The event will include a testimony from a former client who will share their story of transition from surviving to thriving. This event is critical in raising funds for CARDV to continue providing lifesaving services to those most in need. Please mark your calendars for this event.
This is a cost-free breakfast event where attendees can come with an appetite for knowledge and leave with a greater understanding of how to combat violence within our communities. By uniting with us, we can continue taking steps to eradicate domestic and sexual violence.
Become a Safe Families Benefit Sponsor! you can offer support to survivors of domestic and sexual violence. Your contribution assists in covering the expenses incurred during this breakfast event, allowing for more significant proceeds to be allocated towards life-saving services. See the below PDF attachment for the SFB Sponsorship form for any sponsorship or
CARDV-2023-SFB-Sponsorship-Packet

If you're keen on serving as a Table Captain, which entails inviting up to seven guests to accompany you to the event and encouraging them to consider becoming monthly donors or making a one-time gift, please contact Cassie Cruze at Funding@cardv.org.
Safe Families Benefit Breakfast
Tuesday, February 20th, 2023 starting at 7:30 am ending at 8:30 am
CH2M HILL Alumni Center Ball Room
725 SW 26th St, Corvallis, OR 97331