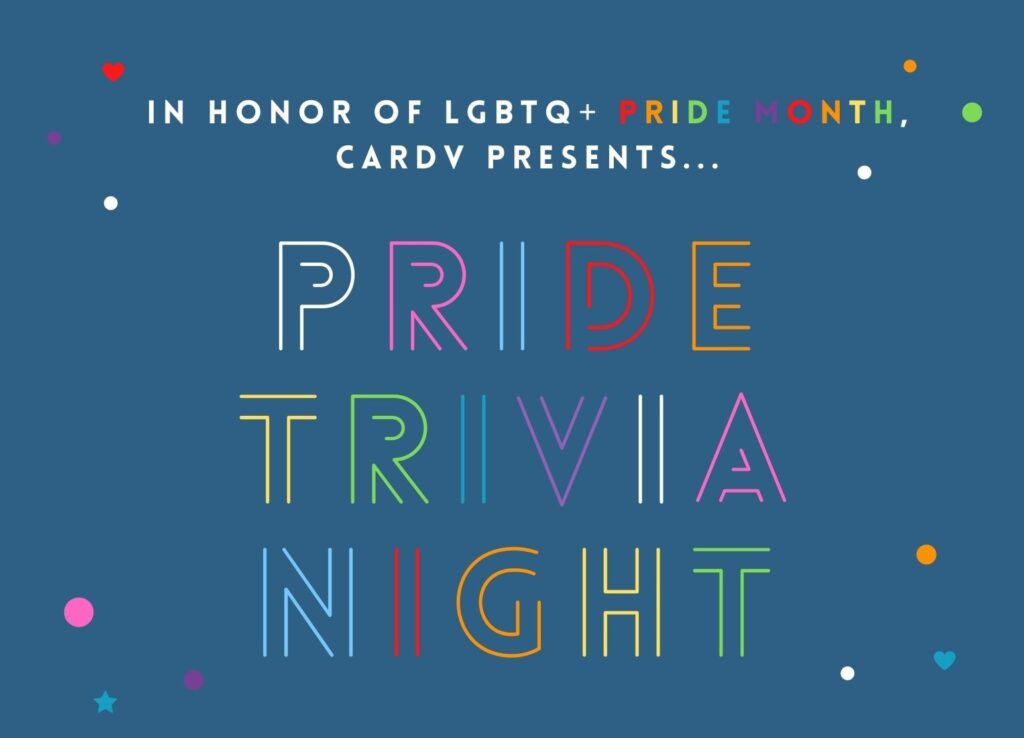 Celebrate Pride Month with CARDV for Pride Trivia Night at Bombs Away Cafe (2527 NW Monroe, Corvallis) starting at 6:00 p.m. Enjoy a fun night of great food and trivia while supporting LGBTQIA+ survivors.
Team Sign-Up currently full. Thank you for your interest in our Pride Trivia Event!
For more information, please contact Events Coordinator at janique.crenshaw@cardv.org.