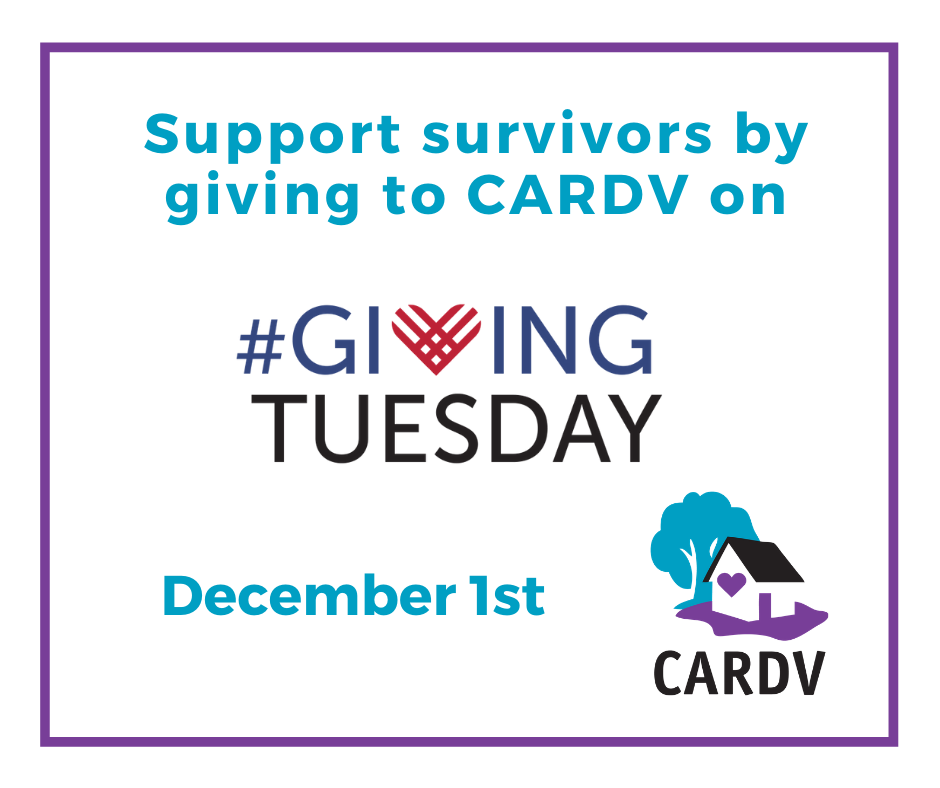 Giving Tuesday is a global generosity movement where you can give to organizations like CARDV and make a difference in your community. After giving thanks and shopping all the deals, please consider giving back this #GivingTuesday2020 to CARDV.

Why Give to CARDV? Keep scrolling to view all the reasons why our supporters give to us!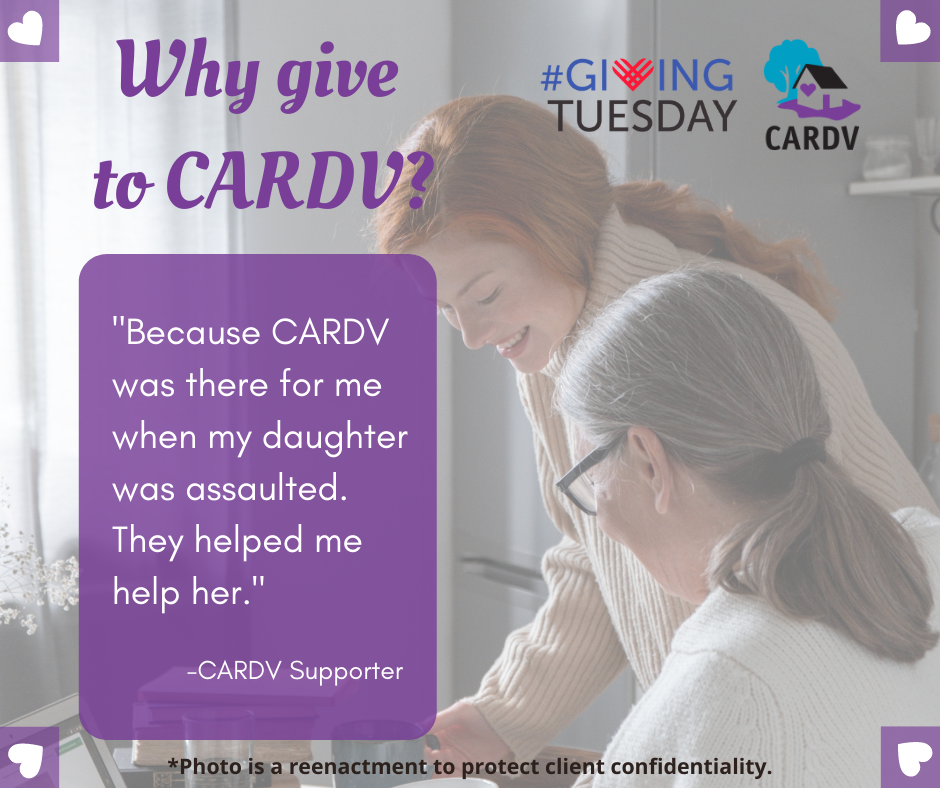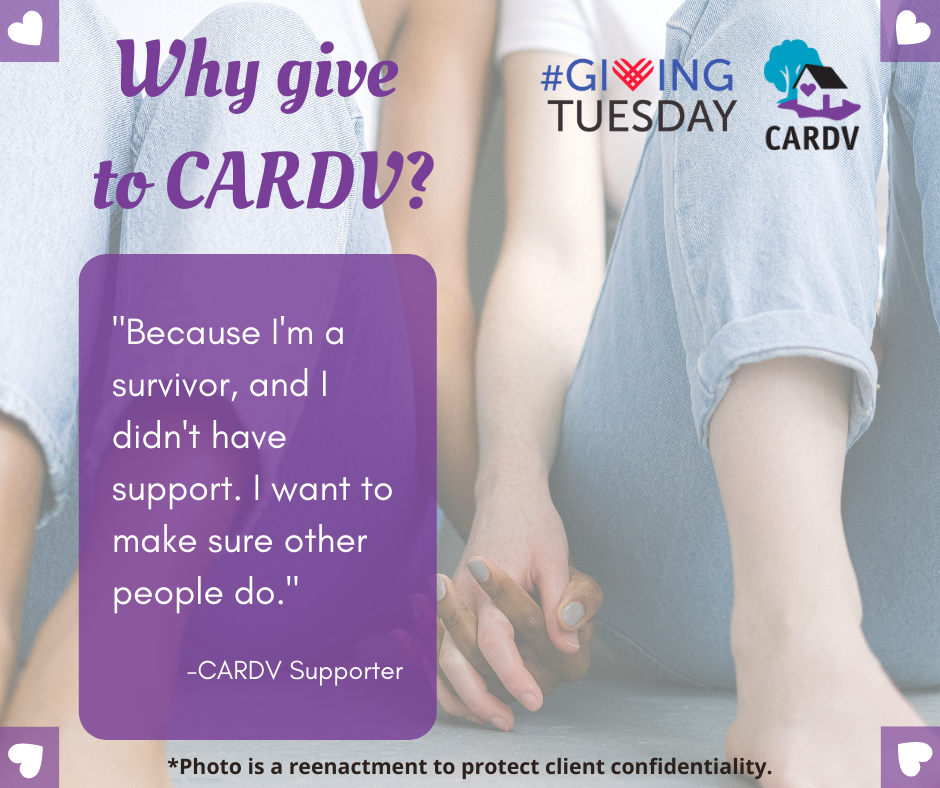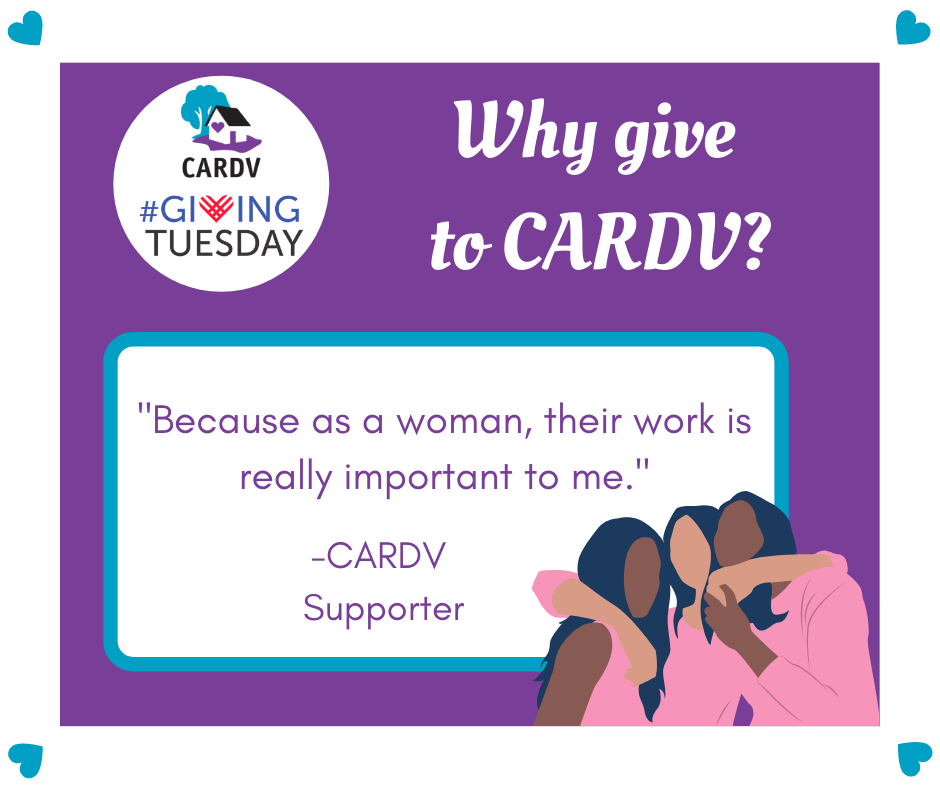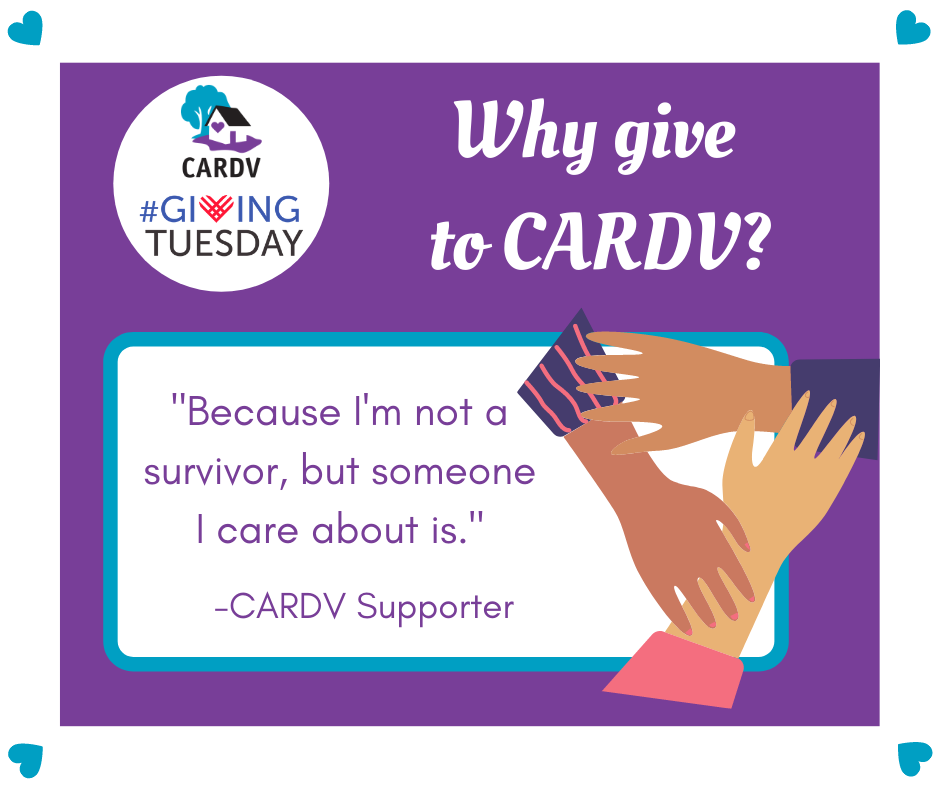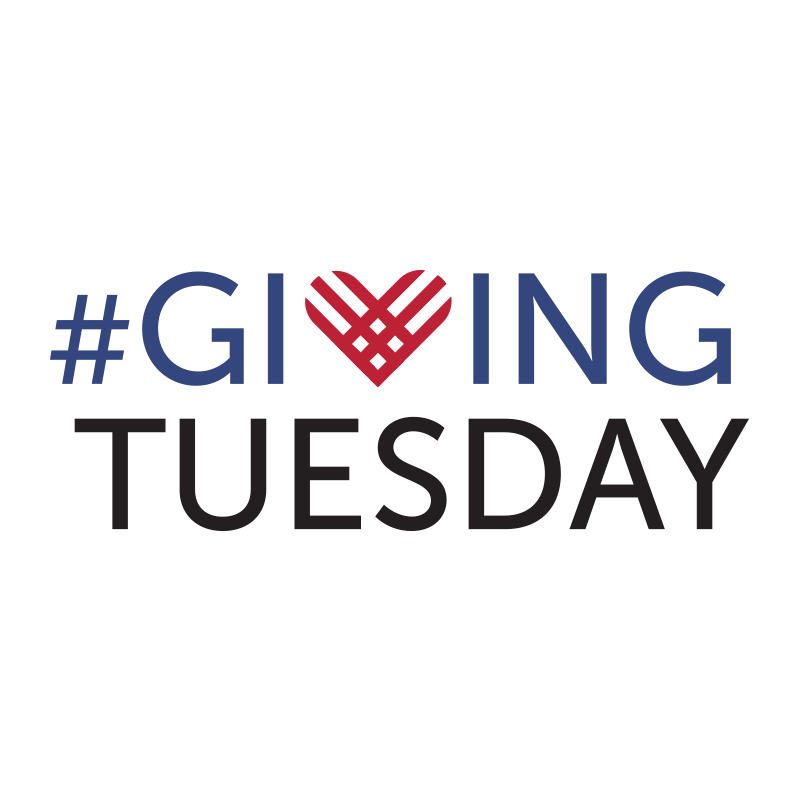 Would you like to join the many people who support CARDV and give today? Click here.
For questions about giving, please contact Ireland DeRosia at ireland.derosia@cardv.org.